Because every illustration tells a story….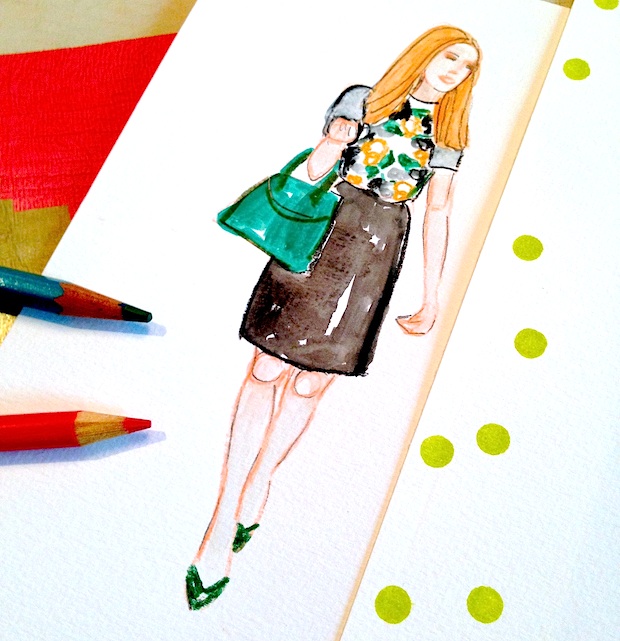 Her name is Amy….
Well actually her name is Amelia but that never stuck….She has been Amy from the day she was born, exactly 23 years ago today! She came into the world with a shock of red hair and a temper to match but over the years her sharp edges have been replaced by a near genius IQ, a passion for music and science and a heartfelt desire to help others….Today she heads to work at a cutting edge Cancer Research Foundation in the heart of Cambridge, ear buds blasting Biggie, rocking a Cedar Street Maise bag from Kate Spade and a sweet floral sweater from J. Crew….
Her creed: "Stay far from timid. Only make moves when ya heart's in it and live the phrase sky's the limit." Biggie Smalls
HAPPY BIRTHDAY AMY!!!!
What's your fashion story? I'd love to know!