Because every illustration tells a story…..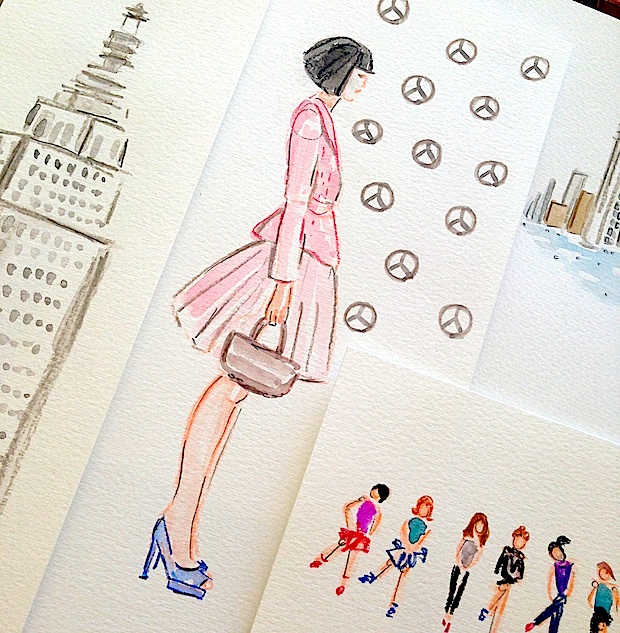 Her name is Betty…
She is a Senior Fashion Editor at Elle Hong Kong, just getting back to her office after an amazing week in New York! Visions of models, runways and the sun setting over Manhattan fill her head as she waits for the Light Rail in her thoughtfully styled ensemble made up of a classic pink Chanel tweed blazer, a bespoke silk finger pleated skirt of her own design hand stitched by her favorite local seamstress, and purple peep toe pumps from Christian Loubiton which she picked up in Soho and managed to squeeze into her carry on…….
Her creed: "Fashion is what you're offered four times a year by designers. And style is what you choose." Lauren Hutton
What's your fashion story? I'd love to know!