Because every illustration tells a story…..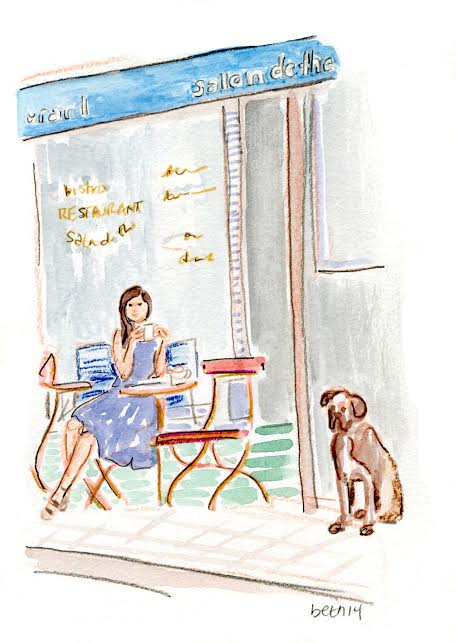 Her name is Felicity….
She is the charming proprietor of a gift shop in Edgartown which offers everything from fine antiques to local folk art…..A frequent traveler to the French countryside in search of hidden gems, today she is especially pleased about her successful negotiation with a particularly stubborn vendor at Les Puces over the sale of a gorgeous vintage Louis Vuitton trunk and its contents! Never before has she seen such a collection of fine costume jewelry, french romance novels and silk scarves….As she sips her tea in her stylish but comfortable linen shift from Eileen Fisher she ponders the ways she will display her stash…..unless, of course, she keeps it all for herself……ah…she loves her life….
Her creed: "With freedom, books, flowers and the moon, who could not be happy?" Oscar Wilde
What's your fashion story? I'd love to know!