Because every illustration tells a story….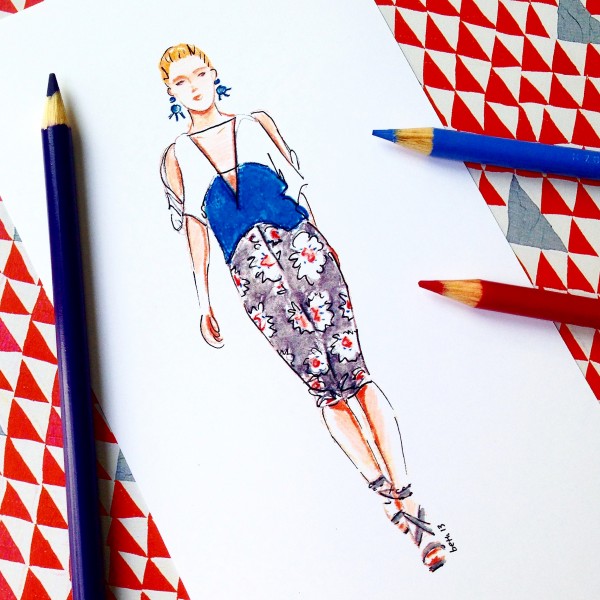 Her name is Sigrid….She came to New York in 2005 from a small scenic town northwest of Stockholm. She was an au pair to a family on Long Island before being discovered by a Modeling scout in the city. She's a smart cookie – banked everything and opened a small gourmet cupcake shop on the upper west side which is now franchised into a dozen locations! She loves the vibrant, easy style of Etro dresses…
Her creed: In the words of a fellow Swede, Bjorn Borg – You have to find it. No one else can find it for you.
What's your fashion story? I'd love to know!