Because every illustration tells a story….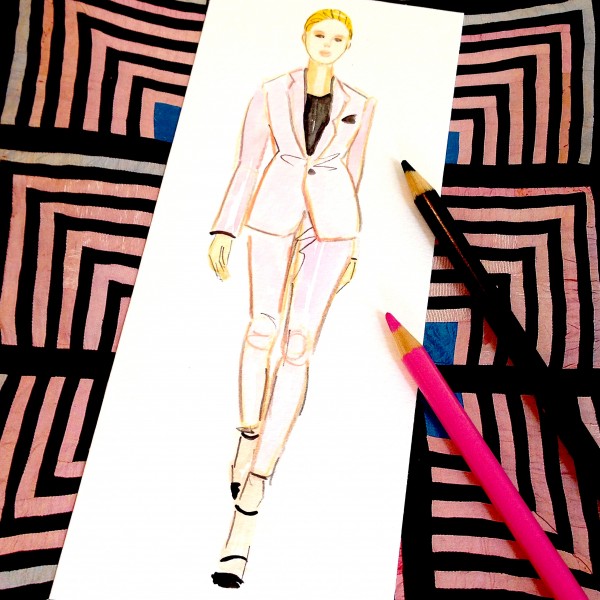 Her name is Tonya…..She is the pampered yet highly capable wife of an uber successful mid-town Dermatologist and "the face" of his eponymous skincare line. Today she is leaving the offices of a very persistent Real Housewives of New York producer after making the decision that starring in a reality TV show isn't really her thing. She is calm, cool and oh so collected in her gorgeous Ralph Lauren seashell pink pant suit as she heads home to the Doctor of her dreams….
Her creed: Once you've lost your privacy, you realize you've lost a very valuable thing…..Billy Graham
What's your fashion story? I'd love to know!