I've been collecting Copic Markers for about a year now and they are quickly becoming my favorite go to media for my fashion sketches! Although my first love is watercolors there is something so satisfying about picking up a gorgeous copic brush tipped marker, removing the cap and having an instant watercolor paintbrush at my disposal, no muss, no fuss! As New York Fashion Week began a couple of weeks ago I noticed a giveaway being offered by @copicmarker on Instagram for copic creations inspired by NYFW. So I sketched this little duo inspired by Jason Wu, added the #copicfashion hashtag and what do you know? I was chosen as Day 2 winner!
And what did I win? This cool little industry reference guide to drawing shoes called "I Draw Shoes"….I love drawing shoes!!
In fact, some of my most popular prints are shoes….see here and here and here and here….so this little guide will come in handy!
I immediately tore out a spec and began sketching……..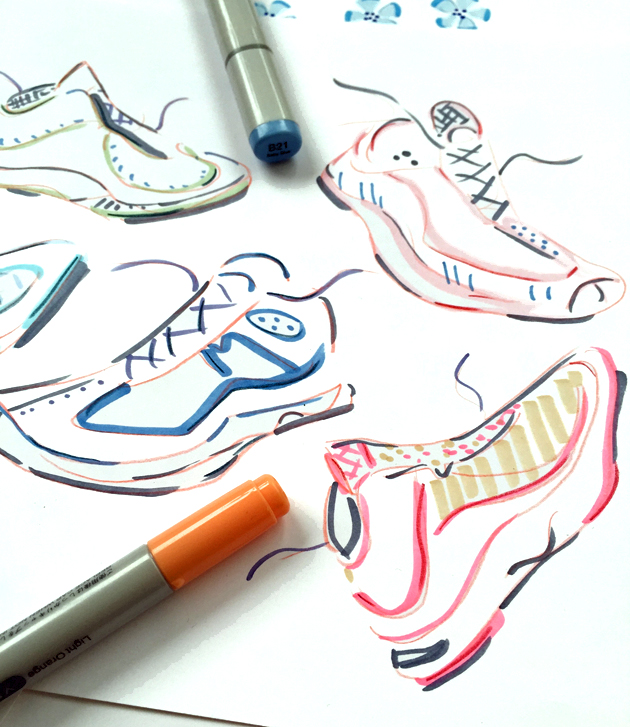 Eventually all this sneaker activity inspired me to sketch some workout fashions…..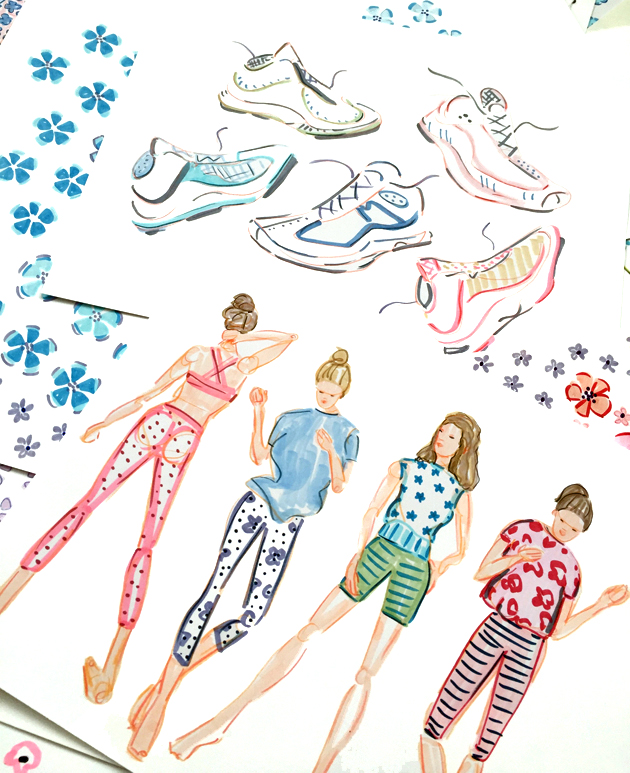 Thank you, @copicmarkers, for sponsoring this fun giveaway…..I hope to collect every beautiful marker in your collection eventually! (And I'm really lusting after a Copic Marker Art Case……)