After the beach sometimes you just need a cool indoor activity….especially if your weekend involves "tweens"! Here's an idea that is truly fun for everyone, including your "hippie" mom!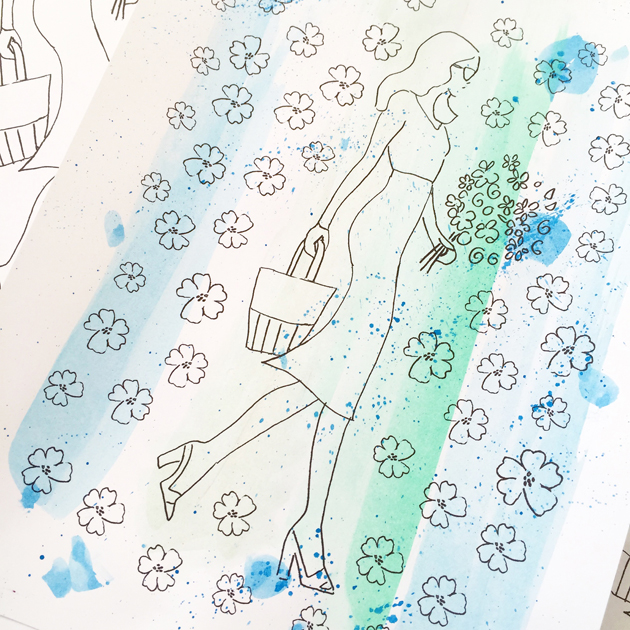 To get this tie-dyed look, first grab a sheet of card stock or watercolor paper (any type of paper that can absorb the paint without disintegrating) and spatter it with paint. Let it dry thoroughly (you can use a hairdryer to speed up the process)
Next, download my free coloring page (see sidebar) or, if you are looking for a bigger variety of fashionable images, purchase my 21 page Digital Coloring Book and print onto your tie-died paper. You will now have an image that looks like this: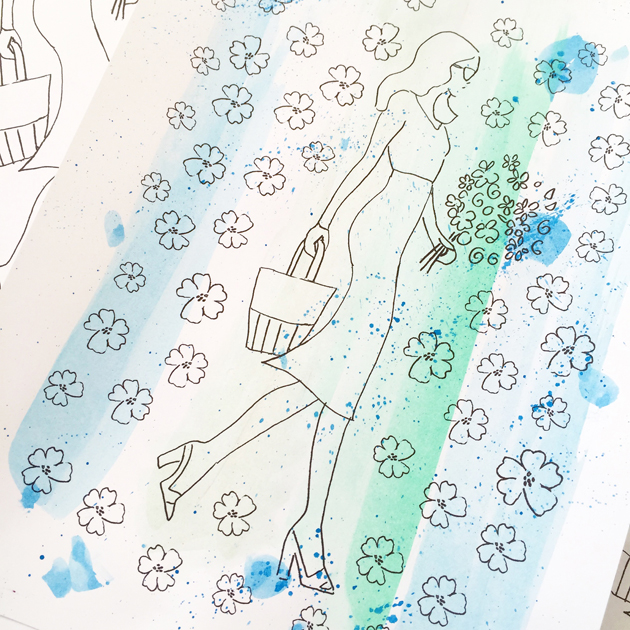 You can stop here or keep going by coloring in over the splatter with pencils, paint and markers:
Add layer after layer until you are completely ecstatic with your completed masterpiece!
Give it a try and show me your work using #beyourownfashionartist on FB or Instagram…Enjoy!