Hello lovelies! Today I have another "splattered page" coloring book tutorial for you to try with your digital downloads! I'm using my "stilettos and dragonflies" page from my "Be Your Own Fashion Artist" Digital Coloring Book available here….
Let's get started!
Step 1: Splatter your paper (use card stock or lightweight watercolor paper) with gentle flicks of your paintbrush. Choose several  coordinating colors….
Step 2: Print your image onto your splattered paper….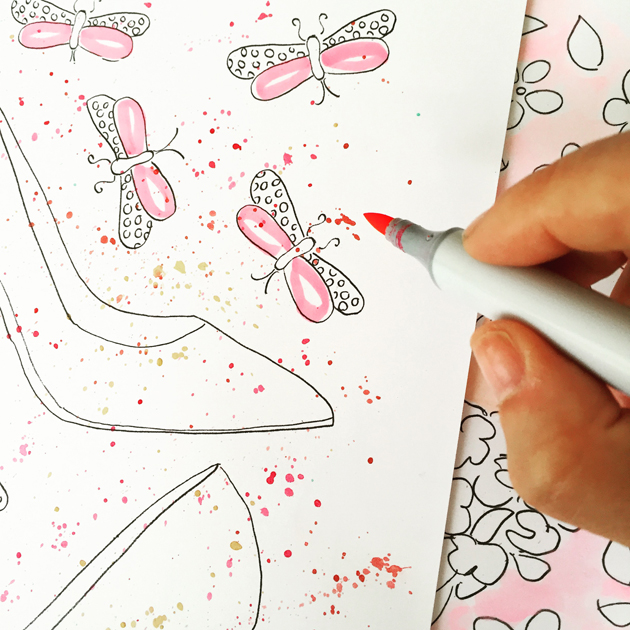 Step 3: Start coloring!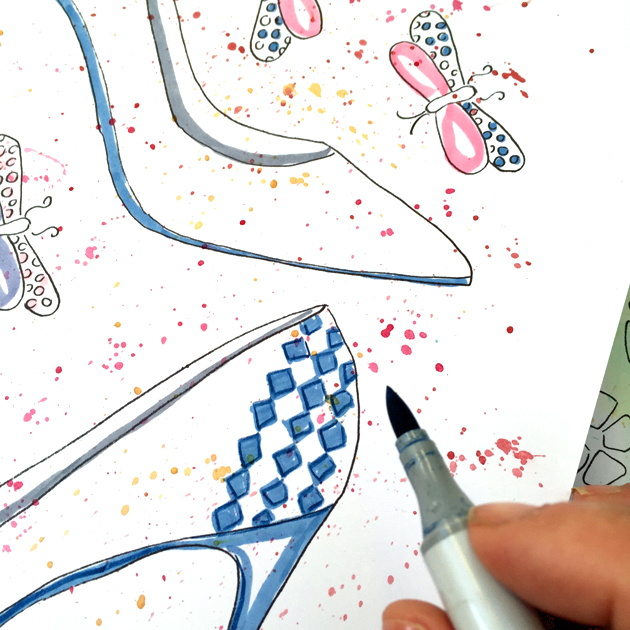 I like copic markers but any kind will do….
Add your own doodles and designs….I doodled some checkers!
I like to use pencils too, outlining certain areas to add detail and dimension….
The spattered page adds so much to the finished piece….I would love to see your creations using this technique! Use #beyourownfashionartist to show me your work on Instagram!