For those of you not hitting the Black Friday sales today, why not try your hand at a Fashion Illustration mood board? My inspiration today comes from the 2015 Lela Rose Resort Collection…..
Here's what you'll need:
– a couple of images from a designer you like
– a downloadable "croquis"
– watercolor paper
– watercolor pencils
– watercolor palette
– fine paintbrush
– #2 lead pencil
– small bowl for clean water
– porcelain plate for mixing paints
Start by mixing some of the colors you will use on your plate and create a color strip for reference. Then lightly trace the croquis with a flesh colored watercolor pencil to establish your foundation.
Start to build up light washes of color….
After the colors have been laid down add finishing details with your pencils including facial features, soft hair strands and embellishments such as lace or embroidery…
And, lastly, always sign your work!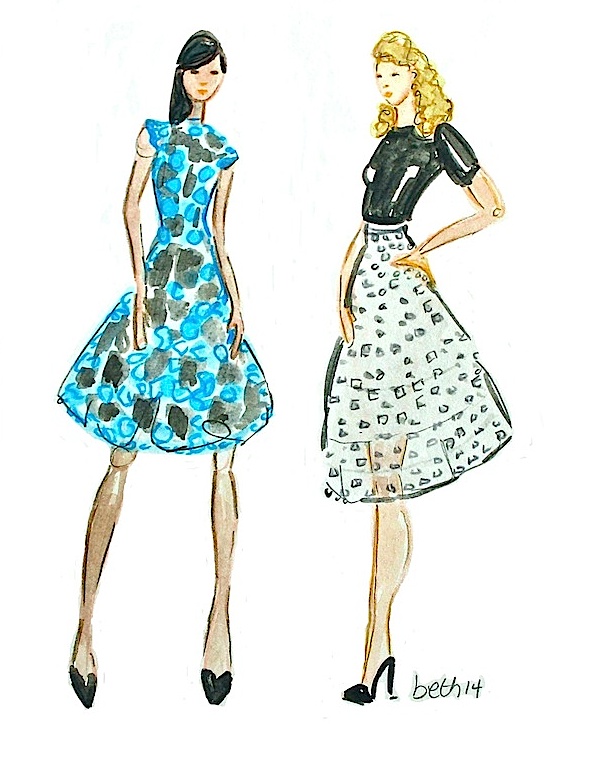 Creating Fashion Illustration mood boards is a fun and satisfying project…….If you liked this tutorial feel free to share the top image on Pinterest or FB!