Today I'm drawing flats…..in three easy steps!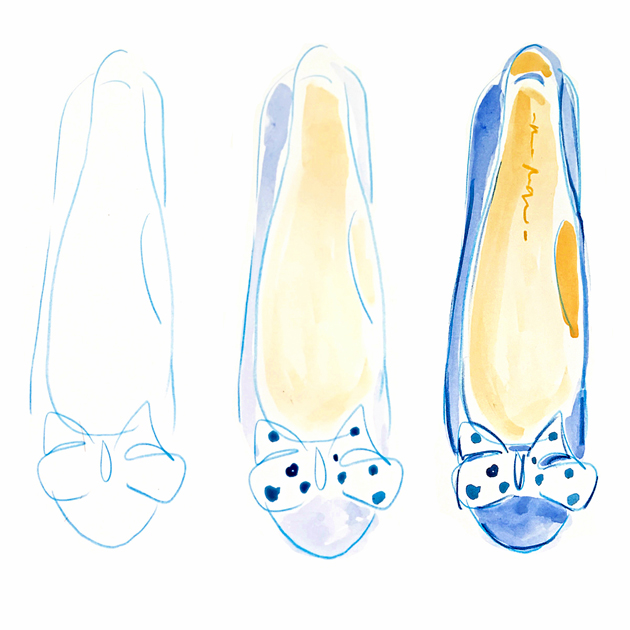 Step 1: Make a simple sketch in watercolor pencil
Step 2: Add a wash of sheer paint in two different shades
Step 3: Go back over the original outlines with a darker pencil
This is a fun illustration exercise!
All three "Flats" prints are available in my Etsy Shop!