Being snowed in gave me a chance to put together a quick tutorial today! I was inspired by this sweet trio by Stella McCartney…..
Step 1: Outline your croquis figures with a light flesh toned watercolor pencil (download and trace my croquis here if you aren't comfortable drawing your own!)
Step 2: Fill in the flesh areas and hair with a light watercolor wash
Step 3: Fill in bolder the bolder colors of the dresses with a more saturated wash of paint
Step 4: Now add facial, dress and hair details with corresponding watercolor pencils…keeping your marks very sketchy and quick!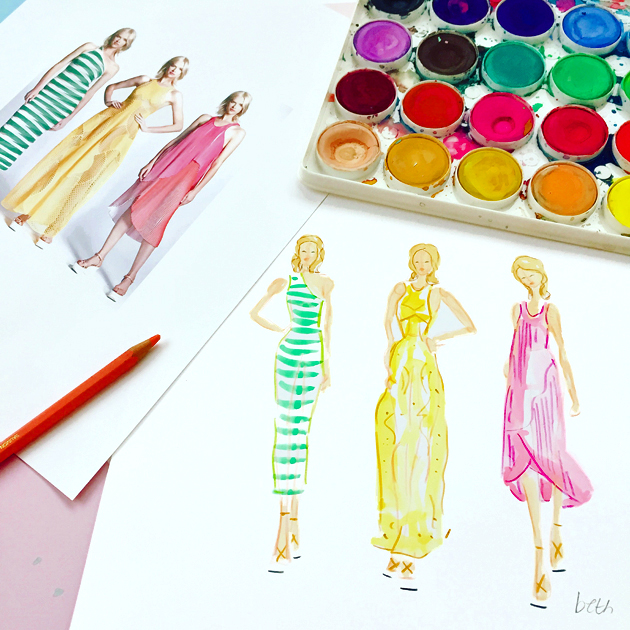 And there you have it….a trio of sherbet colored beauties to take the sting out of winter!
I'd love to see what you can create with my croquis…..please share your illustrations with me!