So this week I embarked on my first assignment with Lilla Roger's MATS (Make Art That Sells) course! Here are some glimpses of my progress as I set out to design fabric for kitchen accessories inspired by vintage Pyrex and peppers…….
I started with rows of watercolor peppers…..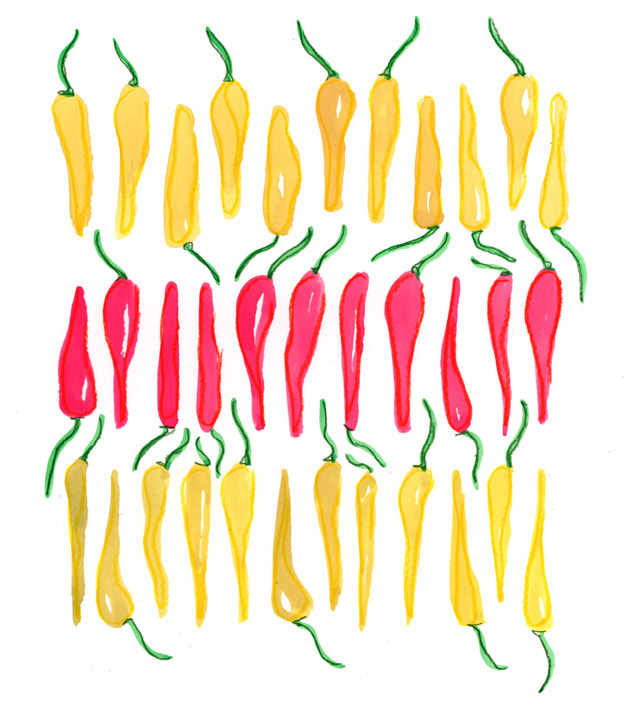 I scanned them and gave them a pink background to make this colorful swatch…..
Then I made some watercolor Pyrex plates featuring little tiny jalapeno peppers (can you see them?) surrounding a yellow center…..
Which became this cheerful pattern……
This is my favorite as it reminds me of the color saturated Souleiado prints of Pierre Deux……Whatever happened to this lovely company?
Continuing in the vintage spirit I dug up some older illustrations I did of some beautiful heirloom plates which I may play around with next…I think they would make a charming fabric!
Enrolling in classes such as MATS is so stimulating to the creative process…In one week my perspective has already shifted!
I will submit my final piece on Sunday….Hope you will check it out!