It's Throw Back Thursday so I'm resurrecting an earlier post I did on my illustration process….I call this "Anatomy of a Fashion Illustration" and it's inspired by this fabulous Fox Print Coat from Miu Miu 2014….We are just entering the perfect season for this beauty!
I always start with a beautiful image: a photo or a quick sketch of someone I've seen in a great outfit. If you're working with a photo and don't feel confident in your drawing skills I suggest the use of a light box or a sunny window to lightly trace around the major shapes. Begin with light washes of watercolor paint.
Gradually increase the intensity of the paint colors until you achieve the saturation you like….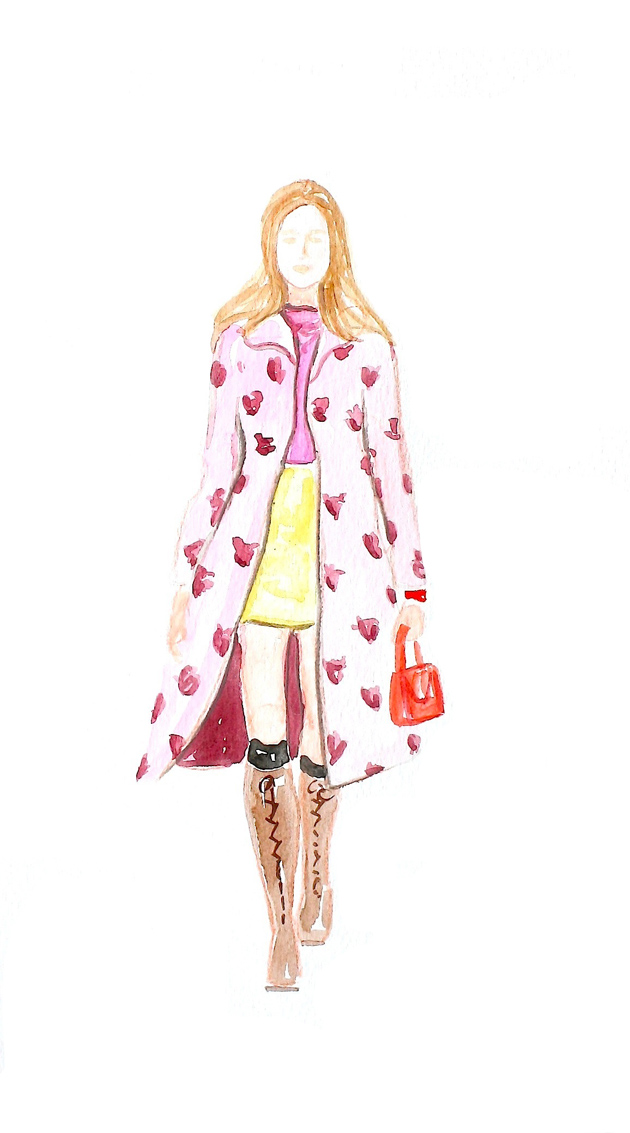 Then add details with your pencils. I always use watercolor pencils because they can be easily erased with a wash of water….
Keep the facial features very soft – a smudge for the mouth and a delicate slant for the nose. Then use a lead pencil to quickly define lines and bring the piece into focus.
And, if you want to get really fancy, you can scan your image into Photoshop and play around with some funky background colors…..
I hope you'll pick up some paints, paper and pencils and create your own Fashion Illustration…..and if you do please reach out and show me!