Happy Friday, lovelies! Summer weekends inspire watercolor tutorials featuring gorgeous girls of summer like these vintage beauties I found on Pinterest! I encourage you to be experimental and bold with your color choices….let's begin!
First, using a flesh colored watercolor pencil, create a loose sketch. If you aren't comfortable drawing freehand trace the figures using a light box or sunny window.
Next, add light washes of watercolor….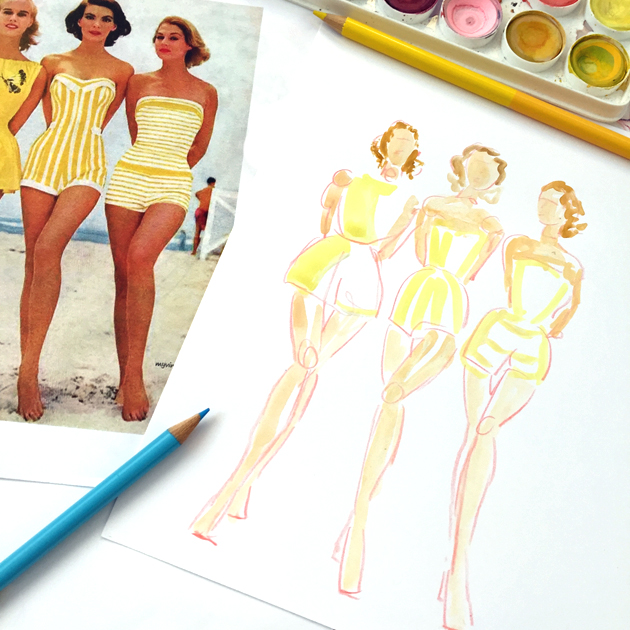 Start with neutrals then add pops of blue, turquoise and fuschia where you might normally shade in greys or browns….
Finally, add details with bold strokes of colored pencils….
Have fun with unexpected color combinations!
You will love the result!
My Girls of Summer  and Vintage Beauties prints are available now in my Etsy Shop! Enjoy!